Get our breaking news 24/7 on Apple and Google devices
Get the real industry picture in real time, with up-to-minute coverage, offline reading and full access to all MCL News & Media content from four leading textile magazines, all back issues and four daily news websites combined in just one mobile app – all for the cost of just one magazine subscription.
Quality news journalism starts here. We don't aggregate third-party content or regurgitate PR. Our news and in-depth reporting is exclusive, independent and written by the textile industry's most experienced team of in-house journalists and international correspondents.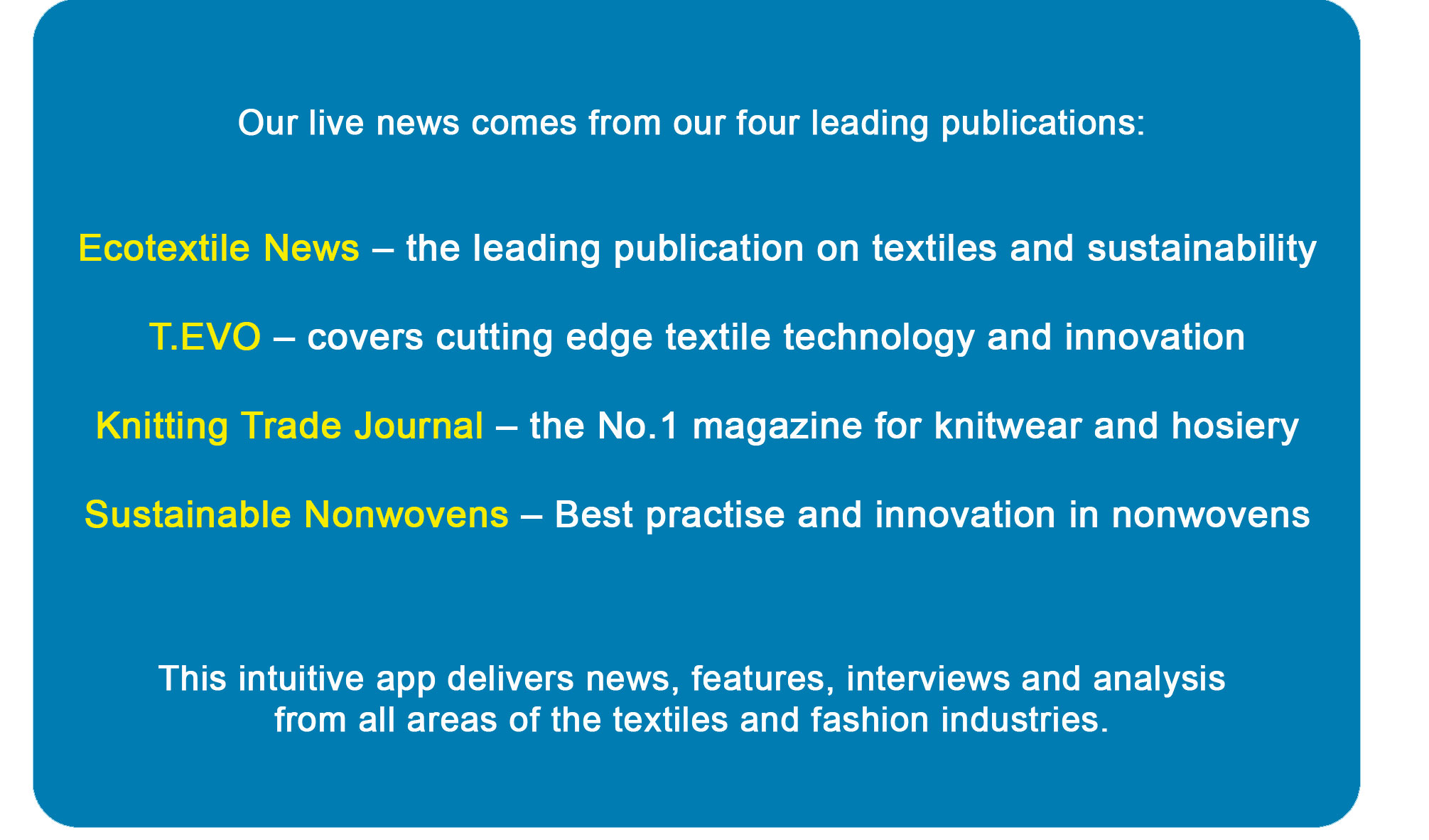 FEATURES

Intuitive – Simple, clean and easy to use.
Free – To download and register.
News – Live breaking news on the textiles and fashion sectors.
Long format – Interviews, features and comment.
Users – Can sign in with existing website credentials from any MCL website.
Save – Bookmark news stories and read them offline later.
Explore – Search news going back to 2007
Podcasts – Listen on the go, 24/7.
Premium – Read fully digitised magazine back issues.
Discuss – Share the stories you're most interested in via email and other social media.
Control – Increase or decrease the font size to suit your reading experience.
This app is free to download and use and there's plenty of free content available. However, if you would like to access our premium news items and features, you'll need an existing subscription to ONE of our publications – but in return you get access to all content from these FOUR leading industry magazines through the app, while supporting independent B2B journalism in the process.