Coming Soon!
Get the real industry picture in real time, with up-to- minute coverage, personalised alerts, offline reading and full access to all MCL News & Media content from four leading textile magazines and six daily news websites combined in one mobile app – for the cost of just one subscription.
Quality news journalism starts here. We don't aggregate third-party content or regurgitate PR. Our news and in-depth reporting is exclusive, independent and written by the textile industry's most experienced team of in-house journalists and international correspondents.
Our app delivers influential content to you under five information channels with exclusive news and views from our portfolio of leading, trusted and established brands.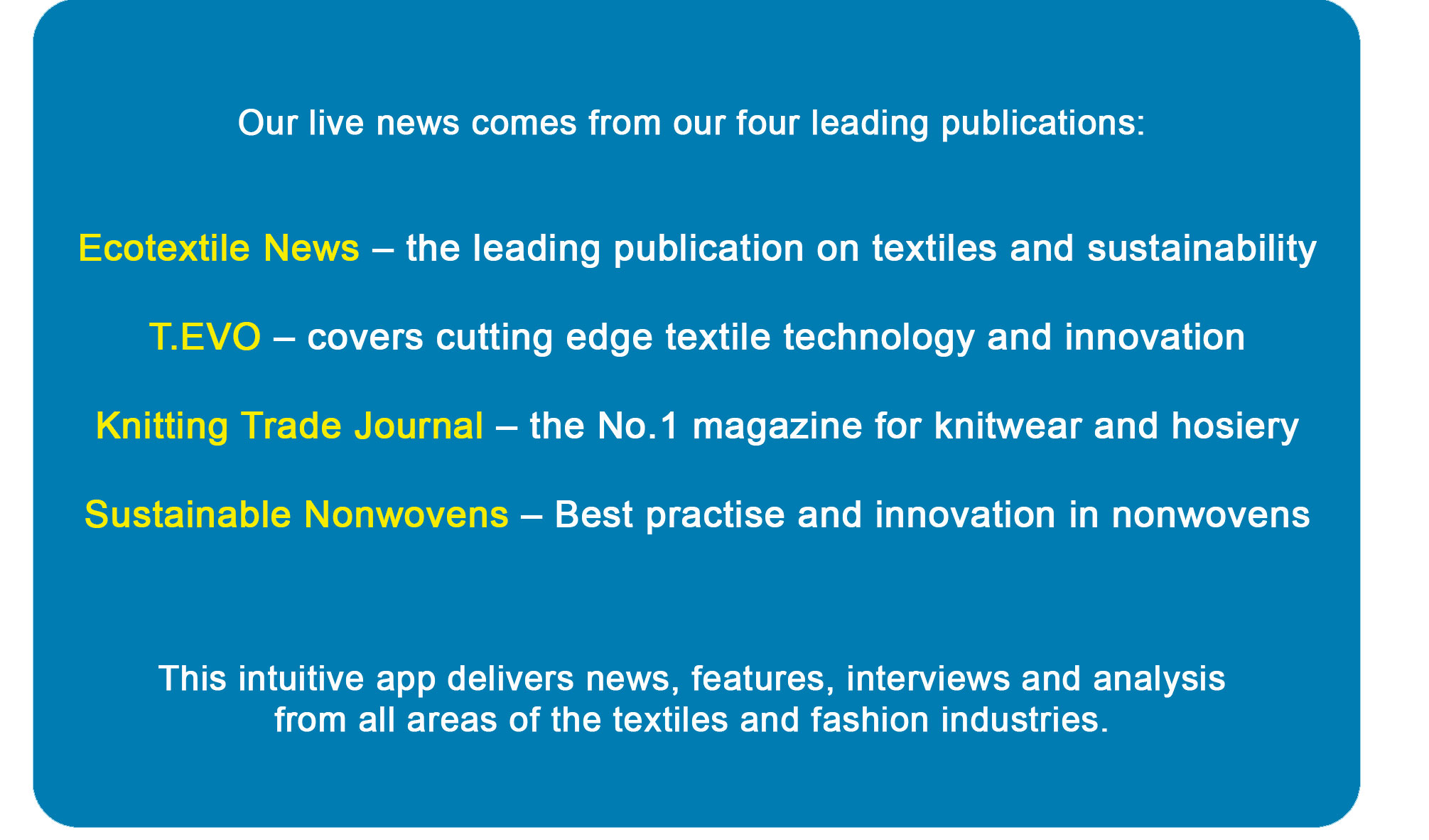 Want to Know More?
So register now to be notified when our new app goes live – it's all you need to know.
Cost effective
Subscribers to our premium Subscription + and Footprint + packages to any of our products will have full access to all content across all MCL News publications including digitised magazine back issues.
Make it yours 
Users can also tailor news content to their own taste and develop a bespoke news service with the content that matters most to you. You can expect a content rich experience with videos and podcasts from leading industry figures.
Existing subscribers simply sign in once on their mobile device to keep in touch with key industry developments as they happen – wherever you are.
Get the inside track
Follow your favourite stories, features and writers for personal notifications, and get breaking news alerts from the channel of your choice. Straight to your mobile or tablet.
Save for later
Keep reading offline, and save your favourite content for as long as you like.
Have your say
Shape the conversation with your comments.